On Sunday 12th May 2019, a community benefit project will be launching across the UK. At the peak of the horticultural season, Garden Day is aimed at encouraging people to spend the day celebrating their gardens with friends, family and neighbours.
The organisers of the event has said anyone and everyone can get involved in Garden Day – from family gardeners and allotment aficionados to houseplant enthusiasts – by hosting get-togethers at home. Whether it's for tea and cake, a plant swap or a more-the-merrier lunch, celebrations of all shapes and sizes are encouraged. The aim of the day is to celebrate the joy gardens bring all year round and to connect with neighbours, family and friends. As a sign of their support, enthusiasts are invited to wear a flower crown on Garden Day.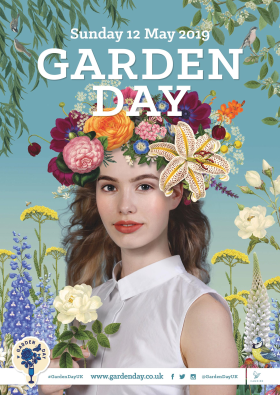 From mid-April, a Garden Day toolkit of free downloadable resources will be available from the campaign website www.gardenday.co.uk including marketing tips and ideas, posters, leaflets, table talkers, press release templates and invitations.