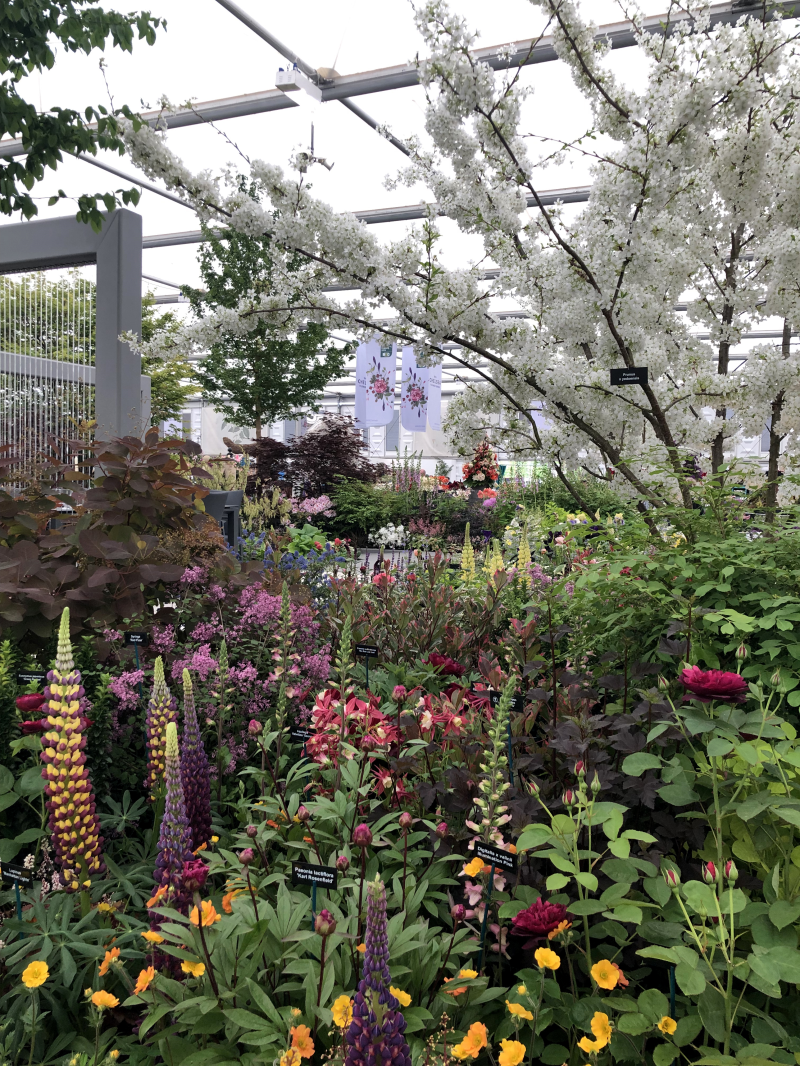 Hillier has extended its incredible world record, winning a 74th consecutive gold medal at this years' RHS Chelsea Flower Show, whilst Greenfingers had a hugely successful debut, with plenty of publicity around its garden, which earned a silver-gilt.
Hillier's latest accolade maintains the company's status as the most successful exhibitor in Chelsea history. The gold medal-winning 'The Stihl Hillier Garden' was designed by Lilly Gomm, who made her Chelsea debut with the exhibit. It also marks her first RHS gold medal, having previously taken home a silver-gilt for her garden at Hampton Court in 2018.
Understandably Hillier and Ms Gomm were delighted with the win, particularly as she told DIY Week on press day: "Everyone has been talking about the risk this year where we are taking the garden in a different direction, with Hillier using a new, young designer, and the desire to maintain Hillier's gold-winning streak." But, despite the pressure, the risk paid off, RHS judges were impressed by the floral exhibit, which features thousands of beautiful plants complemented by a unique and striking water feature designed by Ms Gomm.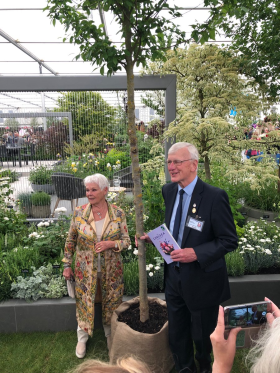 Hillier director of property and fifth generation family member, George Hillier said: "We are absolutely thrilled to have received yet another gold medal. We get asked if we get complacent about getting gold – if anything it's the opposite. Each year, nerves and anticipation seem to run higher than ever. Thankfully we have a fantastic team and are incredibly fortunate to be working with our new designer, Lilly. Everyone at Hillier works so hard all year round to make Chelsea happen and this is a truly wonderful recognition of that."
Amongst a number of celebrity and Royal visitors to the garden throughout press day, was Dame Judi Dench who was presented with a new variety of elm tree that is resistant to Dutch Elm disease. She will attend a ceremony to plant that sapling, along with 19 other elm trees, at the National Memorial Arboretum in Staffordshire as part of a campaign to re-introduce the much-missed tree variety to the English countryside.
Meanwhile, Greenfingers charity made its Chelsea debut this year and was awarded a silver-gilt medal. The striking show garden was designed and built by Kate Gould Gardens and funded by a private donor, with a view of using the world-famous flower show as a platform to raise awareness of the charity. The brief for the garden was to provide a peaceful and uplifting space for life-limited children, their families and carers to spend time playing, relaxing or reflecting, and key parts of the exhibit being sent straight to the garden at Richard House Children's Hospice once the show closes.
Greenfingers trustee and Hillview Garden Centres CEO Boyd Douglas-Davies told DIY week he was absolutely delihted with the amount of publicity the garden had received, with charity patrons Imelda Staunton and Jim Carter on stand on press day with four-year old Myles – a frequent visitor to Richard House Children's Hospice – testing out the garden.
A number of other famous faces were spotted on the garden throughout the day but, most notable, was a visit by Her Royal Majesty the Queen during her walk round the show.