Dobbies has partnered with specialist plant care app, SmartPlant. Dobbies will be working to digitise its entire indoor and outdoor plant ranges for Spring 2020.
Following the recent retail acquisitions in 2019, and ongoing development of dobbies.com, this signifies a continued ambition from the retailer to merge their online and online offering, adding value to the customer and offering a unique experiential retail environment, particularly with regard to supplemental and relevant plant care information.
Dobbies will be working in conjunction with their suppliers to add their plants to the SmartPlant app to help further promote their suppliers' provenance, brand and specialist care tips. Many of Dobbies growers have signed up to support this for 2020 and plants in-store will be activated in the SmartPlant app, giving Dobbies customers an unprecedented digital plant care solution.
The digital initiative enables Dobbies customers to receive rich plant content either in-store or at home. This takes the form of plant set up instructions, automated care reminders, plant and pest identification and expert chat, all of which help inspire customers to purchase and successfully maintain and care for their plants.
The SmartPlant app, which launched in 2017, enables customers to instantly unlock deeper variety specific content with the scan of their mobile offering accuracy to the plant variety level and automated monthly care tips and reminders.
Marcus Eyles, horticulture director, Dobbies, said: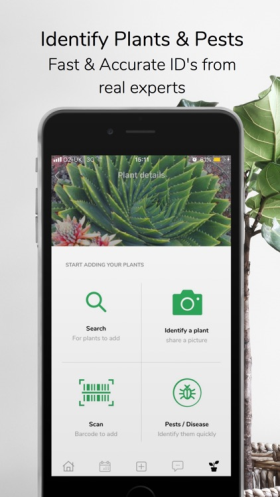 "The SmartPlant Partnership is tremendously exciting for Dobbies garden centres both from an online and online perspective and we see enormous potential going forward. This will help us to better inform and engage our customers whilst learning from unparalleled customer insights."