The 40-strong garden centre chain posted total sales of £24.1million for the last six weeks of the year, with footfall up across its centres, and a number of categories delivering record performances.
Like-for-like sales were up 8% year on year (YOY), and 1% higher than 2016. Footfall was also up across Dobbies' centres, with a 6% YOY increase. The garden retailer reported a significant uplift (+9%) in footfall in the last two weeks of the trading period compared with its 2016 figures, and has seen a strong sell through to date for its seasonal clearance event.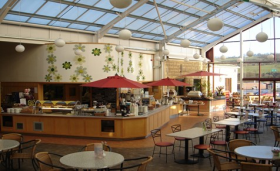 With more shoppers coming through the doors, Dobbies saw a stronger customer conversion for both retail and hospitality on a one and two-year basis during the trading period. Both real Christmas trees and the retailer's restaurants saw record sales over Christmas and the retailer announced its cash margin is significantly ahead of both last year and 2016.
This positive Christmas trading follows double-digit growth in Dobbies' first results since the business was acquired in June 2016 by an investor group led by private equity firms Midlothian Capital Partners and Hattington Capital.
Graeme Jenkins, CEO, said: "Our Christmas trading performance was underpinned by strong conversion, as customers responded positively to the re-ranging of favourite products and the launch of exciting new ranges. In addition, the improvements we have made to our hospitality offer, including to our Santa Grottos, have been very well received by customers."
It has been an eventful year for the retailer, which completed a strategic review of the business and appointed a new leadership team in 2018. It also went on to acquire six new centres from the Wyevale portfolio over the course of the year, including Woodcote Green; the third largest garden centre in the UK.
Andrew Bracey, Chairman, added: "Dobbies' Christmas trading results are a credit to the hard work of Graeme and the team. With this critical trading period following closely after the acquisition and successful integration of six new centres, we are very pleased with the progress that has been made."