The Scottish Government has announced that garden centres will be allowed to reopen on or after 28 May, as part of Phase 1 of its strategy for exiting lockdown.
Scotland is currently out of line with the rest of the UK, and one of the last countries in Europe to reopen its garden centres. Garden centres in Wales and England reopened last week, while garden centres in Northern Ireland were able to reopen this week.
The Horticultural Trades Association (HTA) Chairman, James Barnes, said: "Whilst we welcome confirmation that garden centres will be able to reopen as part of the first phase of relaxing lockdown in Scotland, we need a clear date for reopening. Garden centres need a definite timetable to allow them to plan and re-open in a safe and managed way, as they have done throughout the rest of the UK.
"The delay in re-opening means Scottish horticultural will miss the entire crucial month of May, costing the sector around £1m a day. We continue to have an illogical situation where some retailers are able to sell plants, while garden centres cannot. The Scottish horticultural sector is at a continued disadvantage to the rest of the UK, only increasing the need for the Scottish Government to bring forward a Dutch-style grant aid scheme for Scottish plant nurseries as soon as possible.
"We understand that sector specific guidance will be published soon and are making the case to the Scottish Government that they need to urgently clarify the situation for garden centres. This clarification needs to include whether garden centres can operate on a Click and Collect basis. We know there is substantial customer demand and being able to trade in this way would provide some help to our under-pressure garden centres and nurseries."
Safe Trading Guidance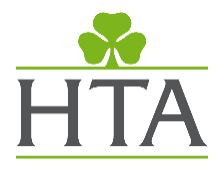 The HTA has produced a Safe Trading Guidance which includes a series of recommendations to protect customers.
The guidance document has been based on insight from leading HTA retailers, the British Retail Consortium, and from government advice as a recommendation of best practice regarding social distancing. Cafes, restaurants and children's play areas will not be allowed to reopen under the guidelines.
Recommendations include advice on customer numbers in stores, entrance and exit protocols, and queueing and checkout procedures. It also contains practical advice on how to protect the health and wellbeing of staff.
What customers can expect?
Controlled access to car parks
Limits on customer numbers in store – the recommendation is 1 per 1000 square foot
Customers will be asked to shop with a maximum of one other person if possible and will be required to keep 2m distancing throughout the store and whilst queueing.
Cafes, restaurants and children's play areas will not be allowed to reopen under the guidelines.
The HTA recently launched a website – plantsnearme.hta.org.uk – to help customers find local garden centres that are offering home delivery or click and collect services. Members of the public will now be able to use the website to see which businesses have reopened and are following the Safe Trading Guidance.