The annual showcase of innovation from GIMA members – the GIMA New Product Digest – is now available, providing retailers with a comprehensive guide to the latest product innovations, point of sale and marketing initiatives ahead of the 2021 spring/summer season.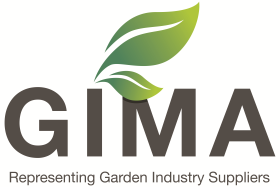 For the first time, the GIMA New Product Digest will be available as a digital e-catalogue and e-newsletter, providing retailers with over 50 pages of brand new content, no mean feat when you consider that these suppliers have been faced with twin obstacles in the shape of the Covid-19 pandemic and unprecedented supply chain pressures.
The Digest – co-ordinated by the team at Garden Trade News – features lots of well-known brands as well as some new faces. Together these brands provide an unrivalled showcase of innovative thinking, covering all sectors of the garden retail sector including pots and planters, landscaping, barbeques, garden décor, cleaning solutions, sheds, GYO essentials, fertilisers, compost, seeds, furniture, water gardening, bird feed, lighting, tools and lawn care.
Vicky Nuttall, GIMA Director said: "Once again GIMA members have demonstrated the resilience of the garden retail sector. Despite incredible pressures and unprecedented circumstances, they have continued to forge ahead and deliver innovation which will surely drive sales in the coming season. I've no doubt that the 2021 GIMA New Product Digest will be an important resource for garden centre teams."
For further information regarding GIMA's wider support tools and network please call 01959 564947 or email info@gima.org.uk