The Annual General Meeting (AGM) of the Horticultural Trades Association (HTA) will take place 'virtually' this year.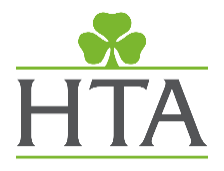 The online meeting will be conducted via webinar on 16 September 2020 at 2pm.
The HTA AGM provides full members of the Association the opportunity to have their say and contribute to its work, ensuring that it continues to deliver what its members need.
Boyd Douglas-Davies, HTA President, and James Barnes, HTA Chairman, will chair the meeting from Horticulture House in Oxfordshire. Key appointments will be ratified and significant accomplishments throughout the year will be recognised.
Members can participate online during the webinar and the HTA's Annual Review will also be available.
If you would like to join or contribute to the AGM please visit hta.org.uk/about/hta-agm-2020.html