Anyone considering buying a greenhouse is well advised to download a free PDF from one of the country's leading glasshouse designers and manufacturers that gives 12 key points to consider before splashing the cash.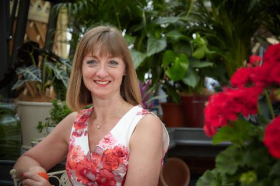 Linda Lane, the managing director of Griffin Glasshouses, the Hampshire based producer of some of the UK's most stunning bespoke greenhouses as well as the National Garden Scheme range, has put together 'Planning Your Greenhouse'.
It covers a range of considerations from "Where is the best place in my garden for my greenhouse?" to advice on planning regulations, ventilation, maintenance and what can be grown.
"Buying a greenhouse is a big decision so getting all the key questions answered in advance will take much of the risk out of it and ensure a happy and productive outcome," says Linda.
The PDF 'Planning Your Greenhouse' can be downloaded free of charge at www.griffinglasshouses.com